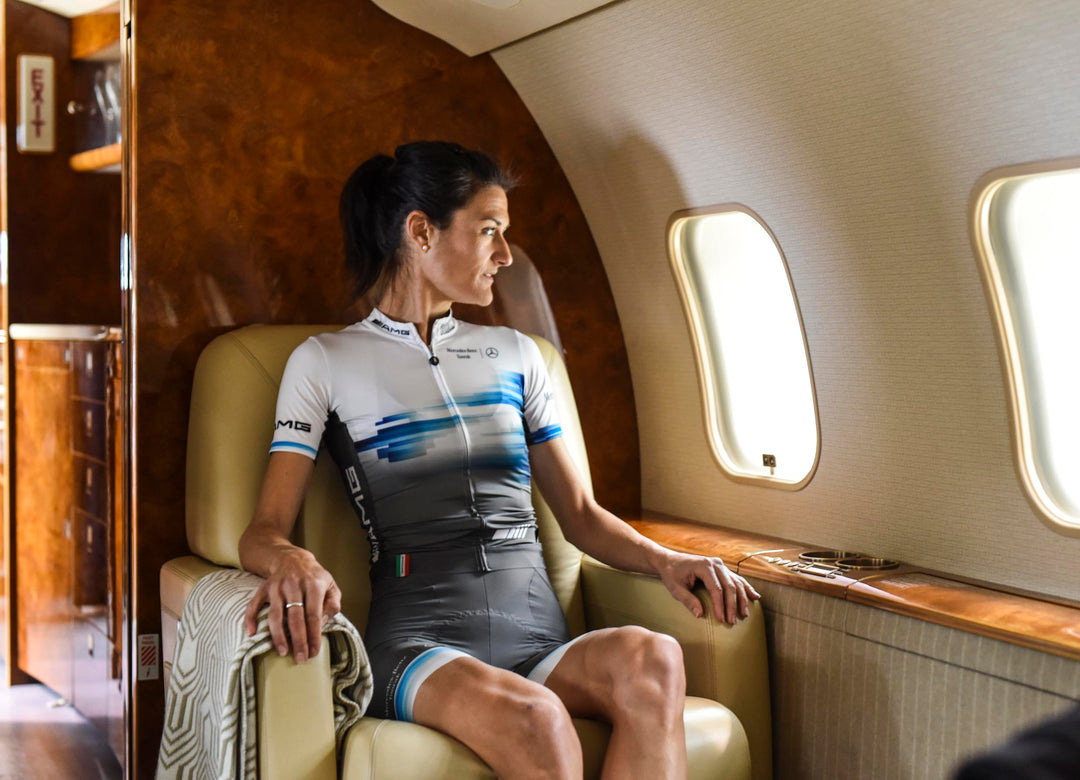 Posted on
---
Babici is a renowned cycling apparel brand that offers not only ready-to-wear cycling clothing but also a fantastic option for those looking to create their own unique cycling gear—Babici Custom Cycling Clothing. In this blog post, we will delve into the world of Babici custom cycling clothing and explore why it's an excellent choice for cyclists who want personalised and high-performance gear.
With Babici Custom Cycling Clothing, you have the opportunity to unleash your creativity and design your own unique cycling apparel. Whether you want to showcase your team colors, promote a brand, or simply express your personal style, Babici provides the tools and options to bring your vision to life. From choosing colours and patterns to adding logos and personal graphics, the possibilities are endless.
Custom cycling clothing allows you to have gear that is specifically tailored to your needs. Babici offers a wide range of customizable options, including jerseys, bib shorts, jackets, vests, and accessories. You can choose the materials, fit, and features that suit your preferences, ensuring optimal comfort and performance on your rides. Whether you prefer a race-fit or a more relaxed cut, Babici can accommodate your requirements.
Babici is known for its commitment to premium quality in all its products, and custom cycling clothing is no exception. When you design your custom gear with Babici, you can expect the same high-quality materials, craftsmanship, and attention to detail that the brand is renowned for. From the finest Italian fabrics to the durable stitching, your custom cycling clothing will be built to withstand the rigors of cycling while maintaining comfort and style.
Babici custom cycling clothing is designed with performance in mind. The brand offers a range of features that can enhance your riding experience. From moisture-wicking and breathable fabrics to aerodynamic cuts and compression elements, you can customize your gear to suit your specific cycling discipline and conditions. Babici's attention to detail ensures that your custom apparel supports you in achieving your best performance on the bike.
Babici Custom Cycling Clothing is an ideal option for teams, clubs, and cycling groups. You can create a cohesive and professional look by designing matching gear that showcases your collective identity. Babici provides excellent support for team orders, ensuring a smooth and seamless process from design to delivery. Whether you're a professional team or a group of friends riding together, Babici can cater to your custom apparel needs.
In conclusion, Babici Custom Cycling Clothing offers cyclists a fantastic opportunity to design their own personalised and high-quality gear. From unleashing your creativity to tailoring the clothing to your needs, Babici provides a platform for you to create cycling apparel that is unique, comfortable, and performance-driven. Whether you're an individual rider or part of a team, Babici's commitment to quality and attention to detail ensure that your custom gear will be a standout on the road. Embrace the freedom of customisation and elevate your cycling experience with Babici Custom Cycling Clothing.
Information
Sign up to our mailing list
In the spirit of reconciliation Babici acknowledges the Traditional Custodians of country throughout Australia and their connections to land, sea and community. We pay our respect to their Elders past and present and extend that respect to all Aboriginal and Torres Strait Islander peoples today.