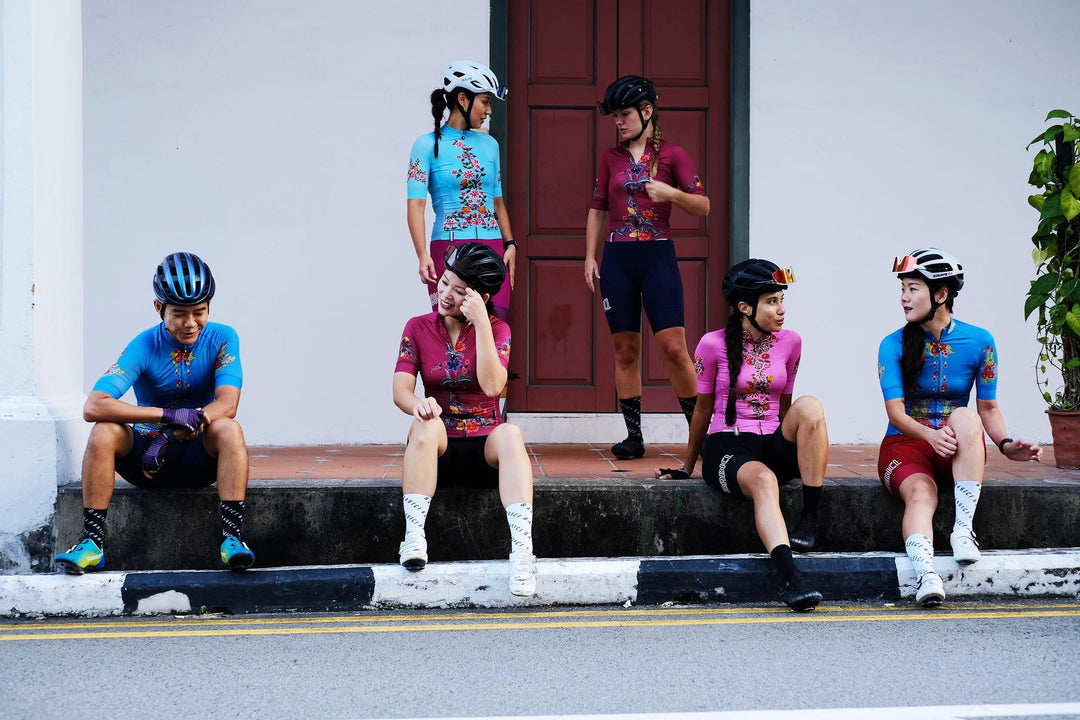 Posted on
---
To celebrate the establishment of Babici Asia in Singapore, our collaborative efforts have resulted in a beautifully designed, limited edition range dedicated to the essence of Singaporean culture. Starting with a set of elegantly crafted jerseys portraying the vibrant hues and floral aesthetics of traditional Peranakan attire, Babici Asia will continue to collaborate and deliver cultural nuances from Southeast Asia.
The Peranakan's
The term 'Peranakan' is commonly known as 'local born' or 'local descendants' and is thought to have been used by the local people of the Straits Settlement and Malay Archipelagos to address foreign immigrants whom established families and businesses in the Straits of Southeast Asia.
During the late nineteenth century, Chinese communities who settled in Southeast Asia adopted the term Peranakan to distinguish themselves from the new immigrants, whom they referred to as Sinkeh (new guest) or, in Indonesia, as totok (migrant). More specifically, male descendants were called Babas and female descendants Nyonyas while senior females were recognized as Bibiks. Most of these descendants, although retaining their Chinese beliefs, also adopted local indigenous lifestyles. Thus, giving birth to the unique practices of the Peranakans and even their own variation of the Malay language called Baba Malay.
While the term Peranakan is most commonly used among the ethnic Chinese for those of Chinese descent also known as Straits Chinese, there are also other, comparatively small Peranakan communities, such as Indian Hindu Peranakans (Chitty), Indian Muslim Peranakans (Jawi Pekan) and Eurasian Peranakans.
The Peranakan culture shares great nostalgia and significance to the local communities in Singapore, and is an attraction for many of our foreign visitors who wish to discover and experience the unique Southeast Asian culture.
Story from Kim Choo
Information
Sign up to our mailing list
In the spirit of reconciliation Babici acknowledges the Traditional Custodians of country throughout Australia and their connections to land, sea and community. We pay our respect to their Elders past and present and extend that respect to all Aboriginal and Torres Strait Islander peoples today.